Cherished Pieces - Erin
19 October 2022
A hidden amethyst and a mystery tool kit, were just two components of wine critic Erin Larkin's incredibly sentimental proposal. Discover her cherished pieces and how she sees the similarities between fine wine and bespoke jewellery.⁠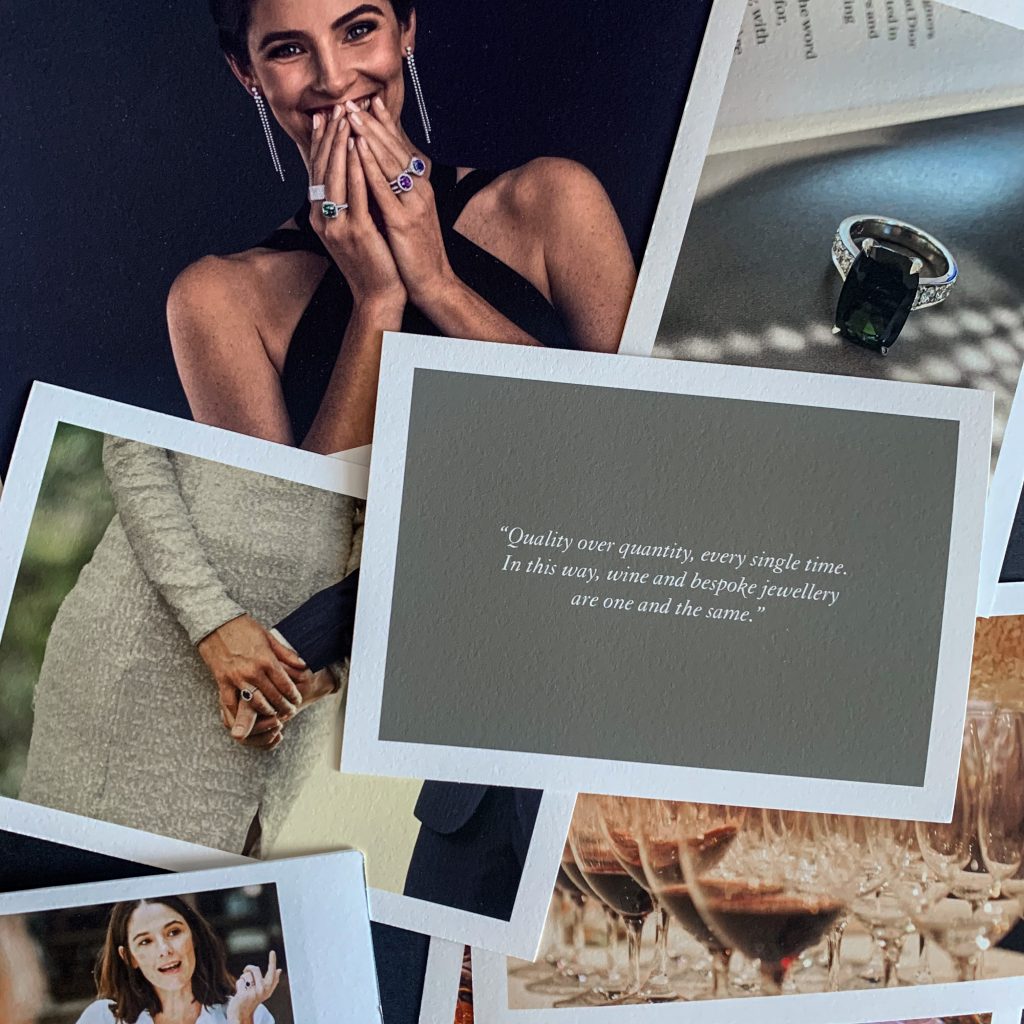 Do you have a favourite piece of jewellery from Rohan Jewellers? What are the special memories linked to this piece?
My engagement ring. My husband wouldn't allow me a skerrick of input on the design and creation of my ring. It's a 3.33ct, deep purple amethyst, set in a halo of white diamonds in a platinum setting.
The design and story are the coolest things… Rohan found Jesse two identical stones, and Rohan kept one of them to design the ring around, while Jesse took the other, and sewed it inside the red silk heart of a teddy bear that he made for me. (It was a sentimental replacement and a long story). I had had the bear a year when he proposed to me with a toolkit, 'This might not look like much, but it's the toolkit to the rest of your life'. Inside the toolkit was a pair of fabric snips, and a very small screwdriver. I cut the head off the teddy and found the heart inside. Inside it, the amethyst.
He then proposed to me with the platinum and diamond ring, which has a removeable backplate, set in place with tiny little platinum screws. I was able to fit the amethyst into the ring using the screwdriver, and I haven't taken it off since.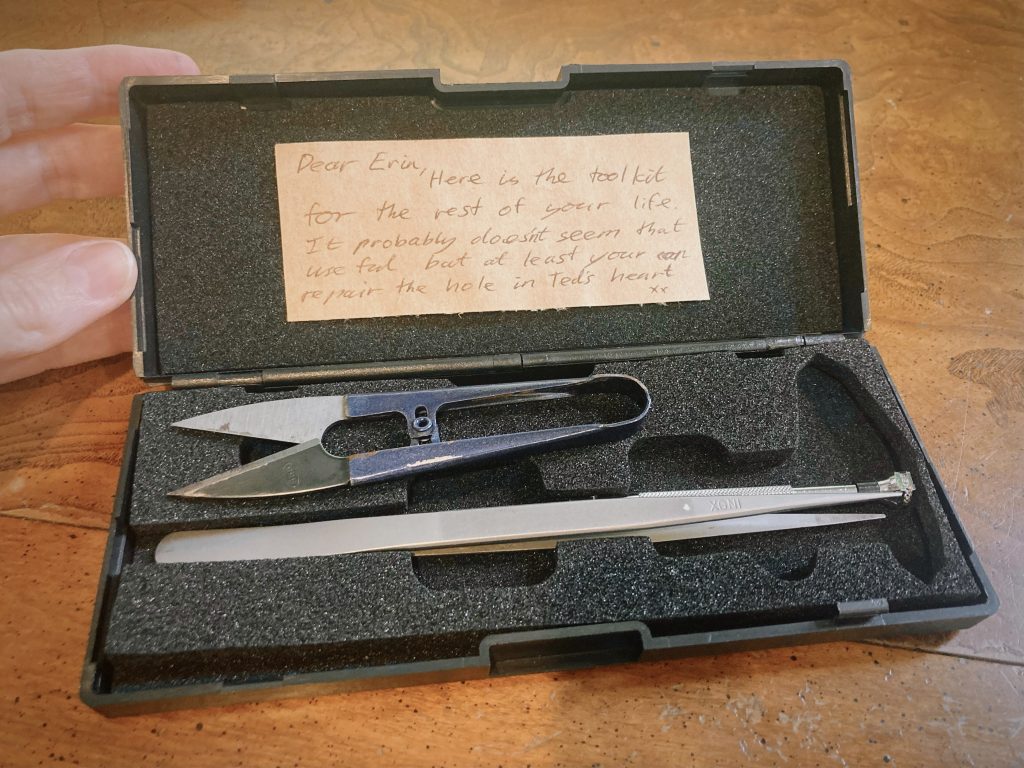 Have you always loved jewellery or has your appreciation evolved?
I've loved it, in any form I could get my hands on, since I was a little kid. As I grow older, I draw more and more parallels between jewellery and wine. My career as a wine critic has taught me some very important things about attention to detail, provenance, quality of product and artisanal skill. Rohan represents the best of all of this, to me.
The way I see it, we only have two hands, one neck, two ears… the old adage of 'less is more' is everything (my teenage and early twenties self is laughing at me right now), and I have evolved to wanting key lifetime pieces instead of lots of variety. Quality over quantity, every single time. In this way, wine and bespoke jewellery are one and the same.
When designing your pieces of jewellery, did you have a strong vision for what you wanted, or did you collaborate with Rohan Jewellers to come up with the design?
I find the design process really challenging. I think it's a combination of me having some design experience of my own (which hampers rather than helps), being imaginative, and in the case of jewellery, not being the expert.
There's a lot of things to consider with jewellery design, and so I rely on Rohan and his team heavily during this process. Which metal and why, the stones – how hard or soft are they, in what colours do they naturally exist, suitability to my design etc – the setting…
I just collected a very special piece – a ring – which includes some of the diamonds that my mum gave me, and a big 9ct black Australian sapphire in the main setting. (I explained what I was thinking, with some references to help illustrate the idea, and the team came back with two rounds of stones for me to look at. They also drew me three designs that captured what I had explained, and from there I chose one, which we tweaked together to suit my ideal ring.) I absolutely cannot wait to have this ring, and even though it was intended as a special occasion/event piece, I can't promise that I won't wear it every day.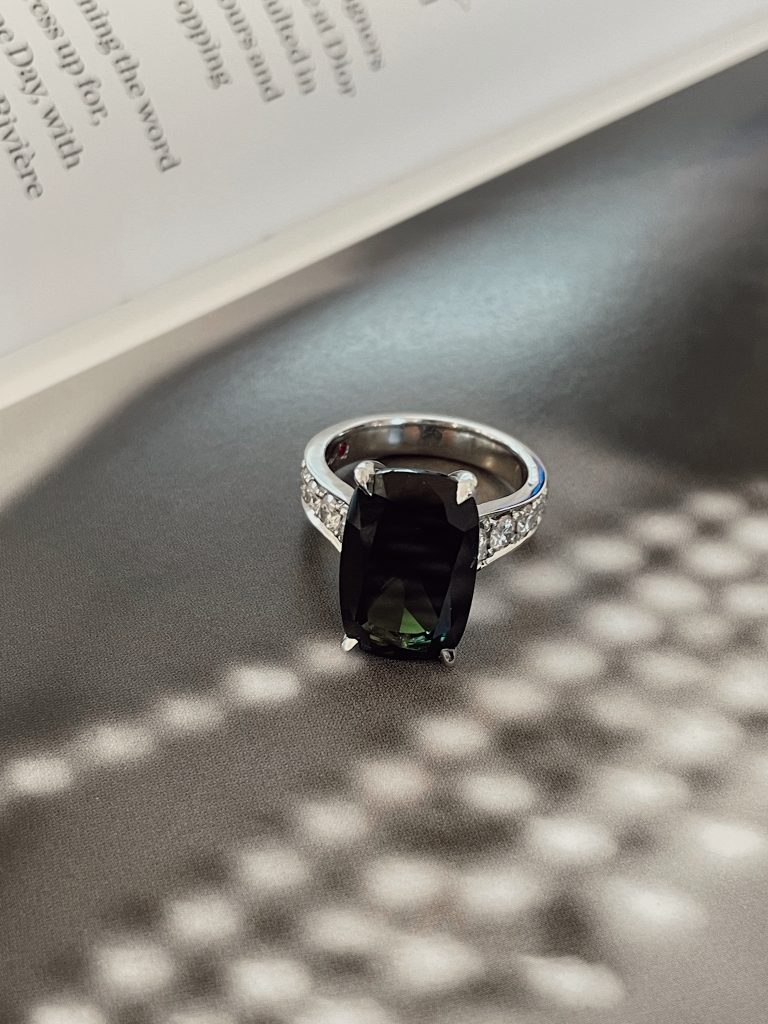 Do you have a memory of a special piece of jewellery worn by someone close to you?
My mum is a part of the link that I have to Rohan. Much of her jewellery, which I and my sibling now share, was made by him. We are slowly reworking the pieces to suit us individually, finding our own ways with her memories.
What brought you to Rohan Jewellers?
Rohan and Toni are close family friends (Toni and my cousin were best friends in High School), and so I knew them in that context long before I was able to purchase any jewellery from them. In 2010 I bought my first piece; a white gold and diamond sculptural ring, which my girlfriends dubbed 'the Blade Runner'.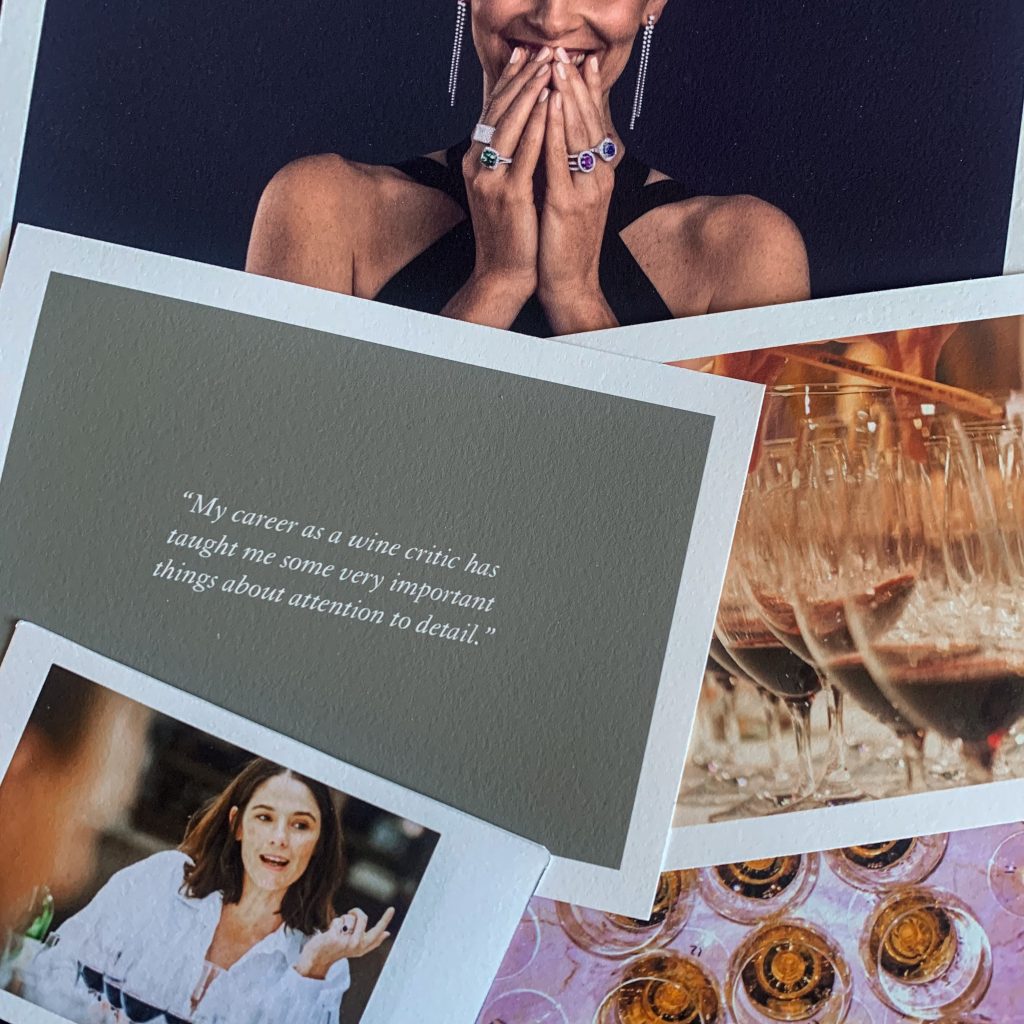 Do you see your jewellery as more than just an object that you wear?​
Apart from tattoos and clothes, jewellery is one of the ways that we as people, as humans, can express our individuality and our identity. The younger me piled jewellery on, feverishly layering it to suit my mood. My beautiful granny did something like that towards the end of her life, so perhaps I'll come full circle later.
Now, I can proudly say that the jewellery I wear everyday has been made by Rohan (except for one of mum's pieces). I can speak to every stone, every story and every reason for each piece, and that is very important to me. It isn't mindless layering anymore, it's thoughtful, purposeful inclusion. I wear each piece because I love them, all for different reasons. ​
Do you have anything else you would like to add?
If you've ever had special occasion clothes made for you, you will know the thrill of putting something on that was made FOR you. It fits your shape and your purpose perfectly, better than anything else you've ever put on. Bespoke jewellery is just like this. The 'choose your own adventure' vibe that you must lean into in order to go through the design process can be challenging (and also super fun), but once you've gone there, you can never go back to store bought. The knowledge that no one else has my jewellery, makes wearing it all the more special. It's mine; I helped design it, it was made by a deeply skilled and good person, and the materials have all been chosen for a reason. What is cooler than that.
Looking to create a cherished heirloom piece of your own? Please contact us at hello@rohanjewellers.com to book a complimentary design consultation.