Padparadscha, the rarest of all Sapphires
24 January 2022
It's no secret we love Sapphires at Rohan Jewellers. As one of Rohan's favourite gemstones to source and work with, Sapphires feature heavily in our jewellery collections.
From blue, to purple, pink, yellow, orange or green, the palette is almost endless – with the most rare being the delightful mix of orange and pink, known as the Padparadscha sapphire.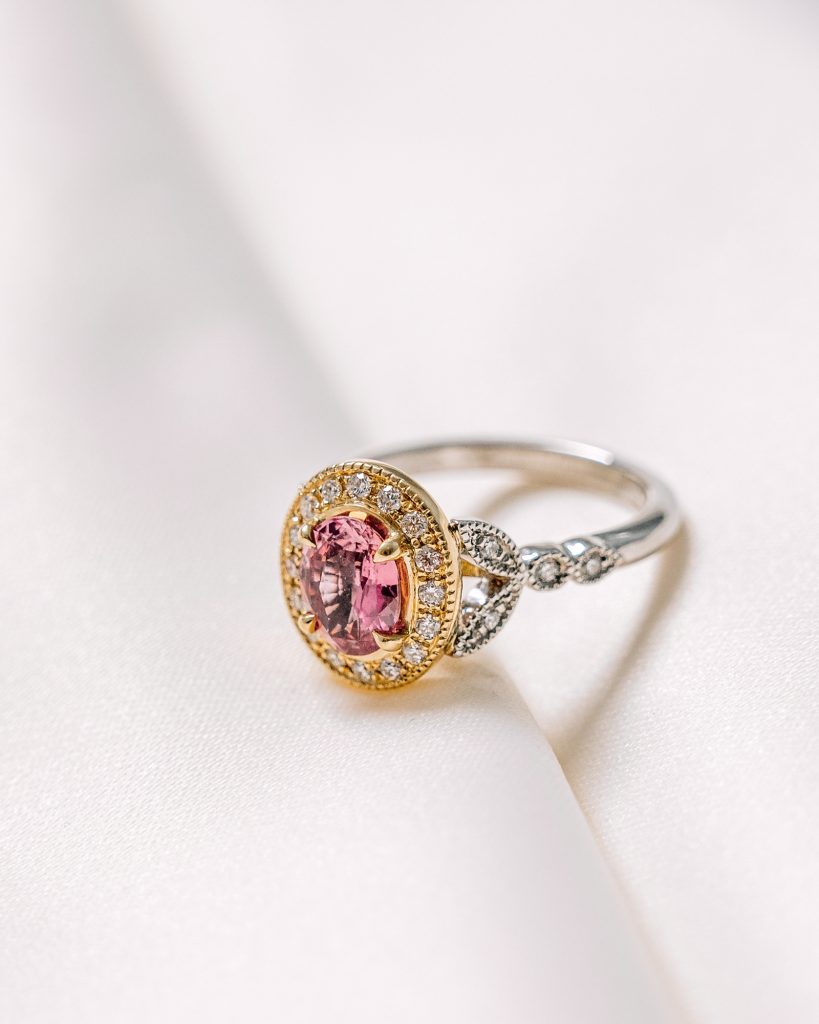 Defined by a delicate palette of pinkish / orange colour, the word Padparadscha comes from the Sinhalese word, Salmon Coloured Lotus Blossom. Until recent years, they were relatively unknown outside the jewellery and gemstone community, they have gained further fame and popularity in recent years as the gemstone of choice for the engagement ring of HRH Princess Eugenie of York.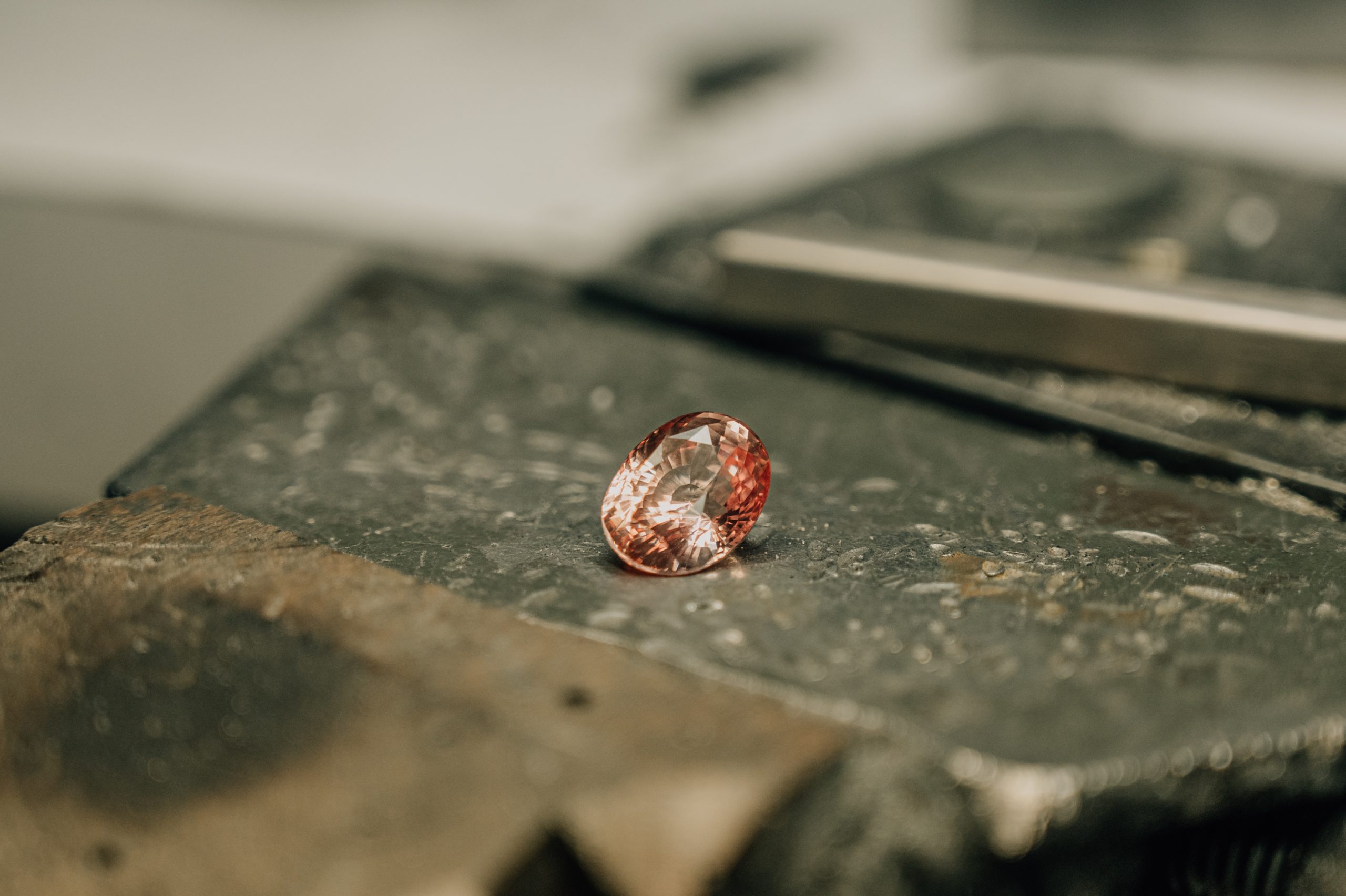 It is important to view Padparadscha Sapphires in person as the spectrum of colour can vary – some stones lean towards a palette pink with others showcase more of an orange hue. A true Padparadscha always has a touch of both in the stone.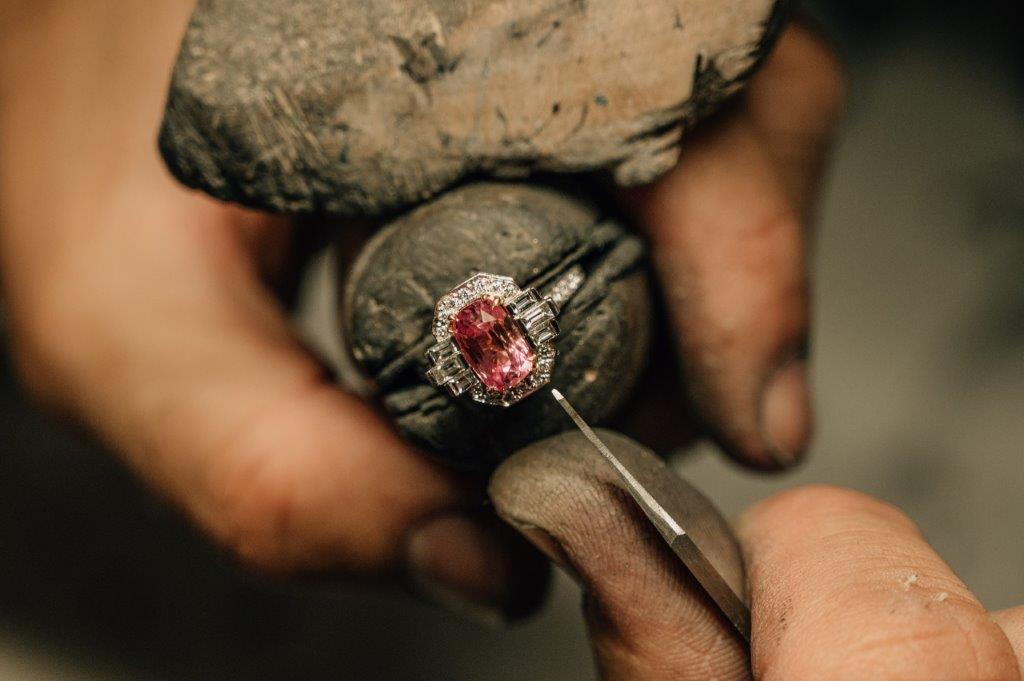 Rohan Milne, Founder and Creative Director at Rohan Jewellers has spent many years working with and sourcing Padparadscha Sapphires.
'How could you not like something that is the perfect blend of pink and orange and can often look like a sunset captured in a gemstone'.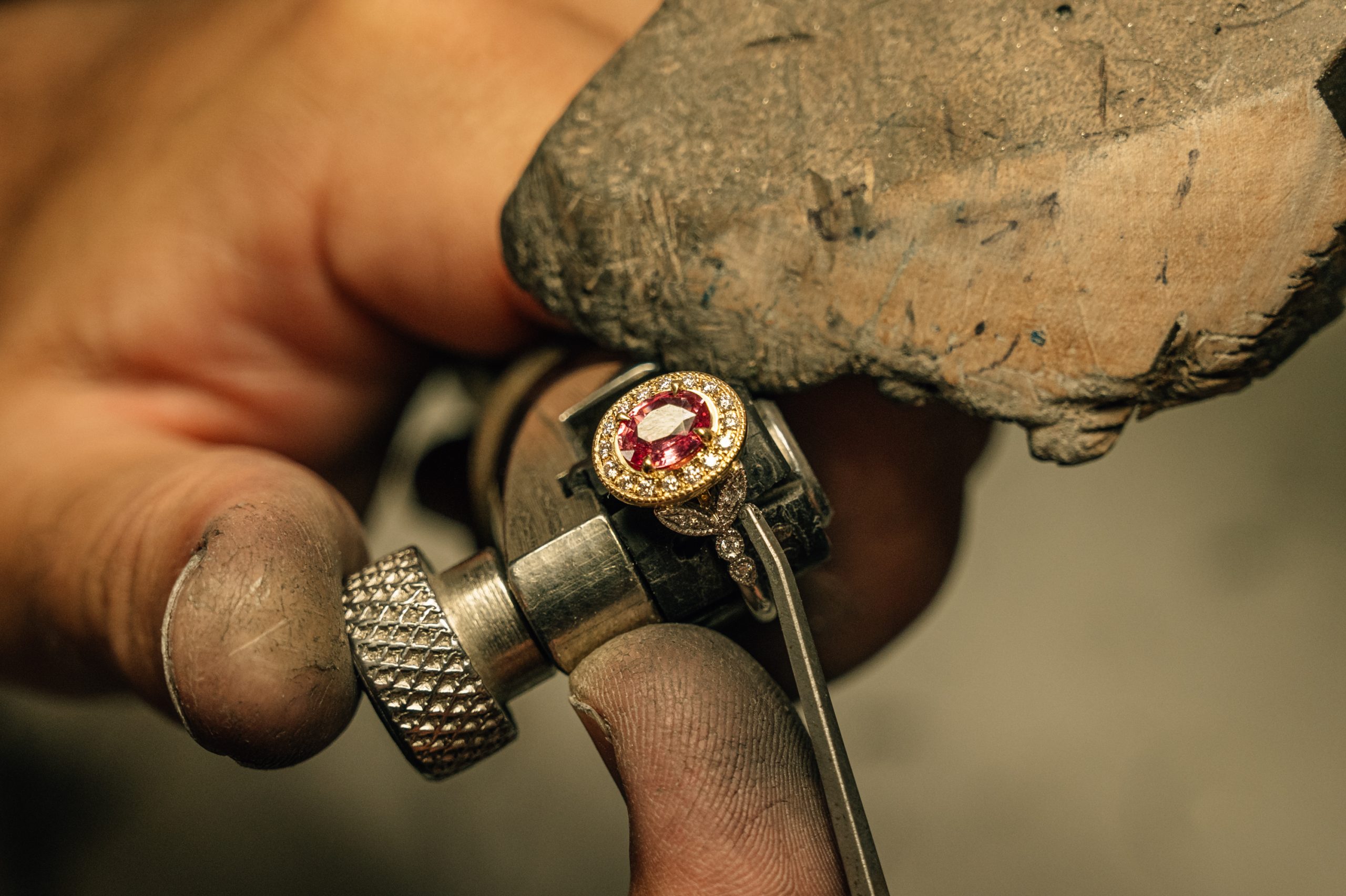 'Through many years of travelling, sourcing and building relationships with the most premium and artisanal gemstone suppliers, we now have access to the rarest of rare Sapphires, the Padparadscha or 'Paddi' as I like to call them.'
'We love working with these incredible Sapphires' Rohan Milne.
At Rohan Jewellers, we have a selection of Padparadscha jewellery as well loose stones to be made into bespoke designs. Please contact us at [email protected] to book a complimentary design consultation and see these beautiful gemstones in person.