NOW OPEN Leederville
31 May 2021
A new chapter and a brand new boutique in the heart of our original and much loved home.
After 14 years in Leederville, we are excited to launch this stunning new boutique. A space dedicated to thoughtful design, creativity and our love of blending traditional craftsmanship with reimagined design.
Occupying one of Leederville's iconic Art Deco buildings, the open plan boutique offers space and natural light from the floor to ceiling windows. Original jarrah floorboards and a pressed tin ceiling, reference the traditional architecture of the building blended with modern textures and features across cabinetry and fittings.
Embodying the Rohan Jewellers philosophy, the boutique is filled with handcrafted features – a statement curved wall with hand carved wooden detail seamlessly separates the space, and our signature sleek, white jewellery cabinets line the windows. Individual custom made design desks favour a traditional point of sale area and luxe, oyster tone curtains create warmth and intimacy.
This beautiful space also has a hint of nostalgia with the discovery that it was once a Jewellery and Watch Boutique in the 80's. A fitting nod to the past.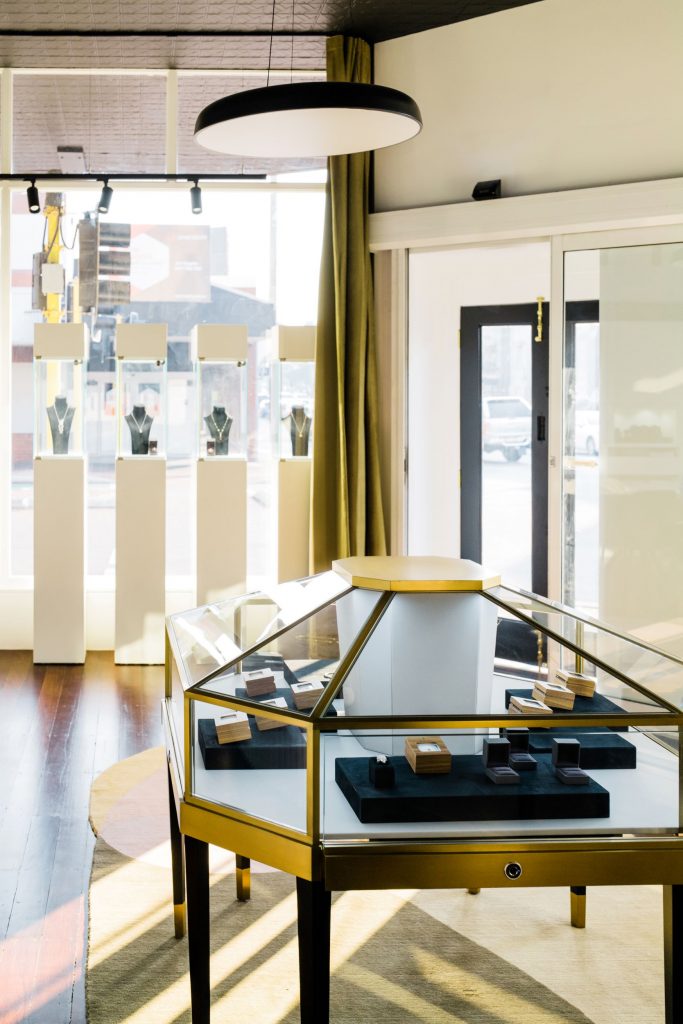 'Leederville is the original home of Rohan Jewellers synonymous with the DNA of our brand – creativity. We are looking forward to welcoming our clients into our brand new boutique.'
Rohan Milne
Creative Director
ADDRESS
150 Oxford Street
Corner Oxford and Vincent Street Leederville
PHONE
+61 8 9242 1155
EMAIL
[email protected]
OPENING HOURS
10am – 5.30pm | M-F
10am – 4.00pm | Saturday
CLOSED | Sunday