Argyle Champagne Diamonds
26 January 2021
In recent years, Champagne diamonds have become more and more popular. They are more affordable than white diamonds, and more abundant than the superior and highly coveted pink diamond, making them an appealing option to add a pop of colour to your engagement ring. Like the different hues of the land and sky that lie above them, Australian Argyle diamonds come in a naturally formed and diverse range of colours from white and silver, to champagne and cognac, and the rarely seen but highly treasured pink, red and blue diamonds.
How Champagne diamonds get their unique palette remains somewhat of a mystery. Scientists believe that during formation coloured diamonds were influenced by extra pressure or external trace elements such as oxygen. The romantics amongst us, however, believe their natural hues come from Mother Nature, who crafted the diamonds below to directly reflect the colours and beauty of the land above.
The Argyle Champagne diamond has a natural brown hue with a subtle honey tint— like the sparkle of a fine glass of champagne. Their unique colouring occurs due to nitrogen build up between the carbon atoms as the diamond forms. The higher the level of nitrogen, the darker the shade.
Champagne Diamond Pear Shaped Ring with Halo – $15,850.
THE SOURCE
The Argyle Diamond Mine was discovered in what is considered one of the world's last great wildernesses—the East Kimberley region located in western Australia. Wide open spaces with spectacular vistas stretching from horizon to horizon, it is here where some of the most spectacular diamonds ever found have been unearthed.
THE JOURNEY
Mother Nature knows perfection takes time and every Australian diamond has been on an extraordinary journey. For billions of years these diamonds remained dormant under the dusty red surface of Australia. Volcanic eruptions and erosive forces eventually forced them from their hiding place, bringing these once hidden gems to the surface. Once unearthed their journey continues under the care of Rio Tinto, who carefully tracks them as they are transformed from rough, to polished, and then to their entrusted custodian where they are crafted into beautiful jewellery, where they remain natural, authentic Australian diamonds.
FROM MINE TO MARKET
The majority of the diamonds extracted from the Argyle mine are sold as "rough" or uncut diamonds. These are assessed and sorted according to their colour and characteristics at Rio Tinto's diamond sales and marketing office in Antwerp. Here they are expertly read to best understand their ideal cut and polish before heading to carefully selected jewellery manufactures for placement in finished jewellery pieces. Each step of the way, an individual diamond is tracked so that when you take it home, you know it has passed through a stringent Chain of Custody. All of our Argyle diamonds come with a unique Certificate of Authenticity to guarantee the provenance of the diamond.
At Rohan Jewellers, we have a selection of loose Argyle champagne diamonds that available to be made into bespoke designs. Please contact [email protected] to book a complimentary design consultation.
Be inspired by our collection of champagne diamond jewellery: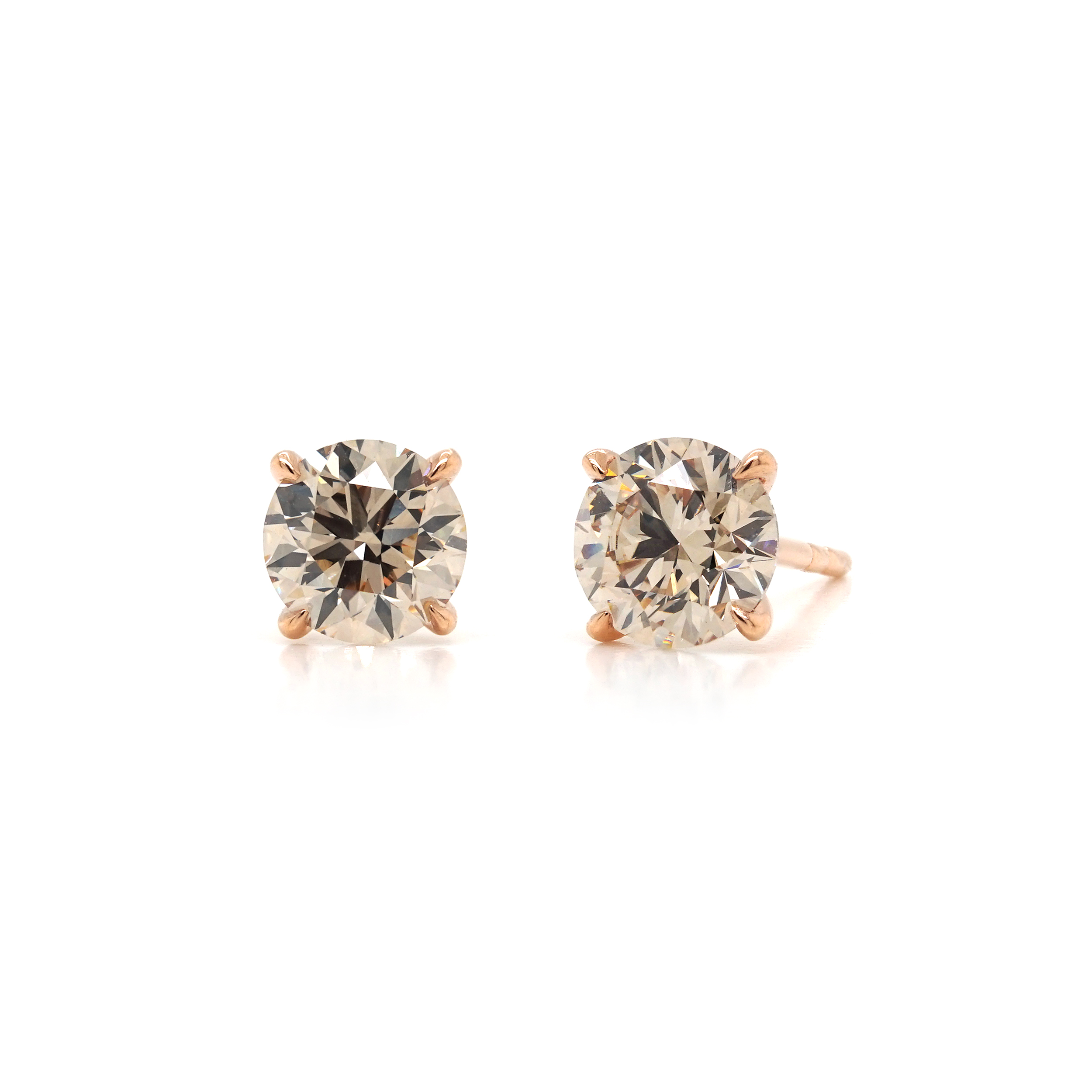 Moda Champagne Studs – price dependent upon diamond specifications.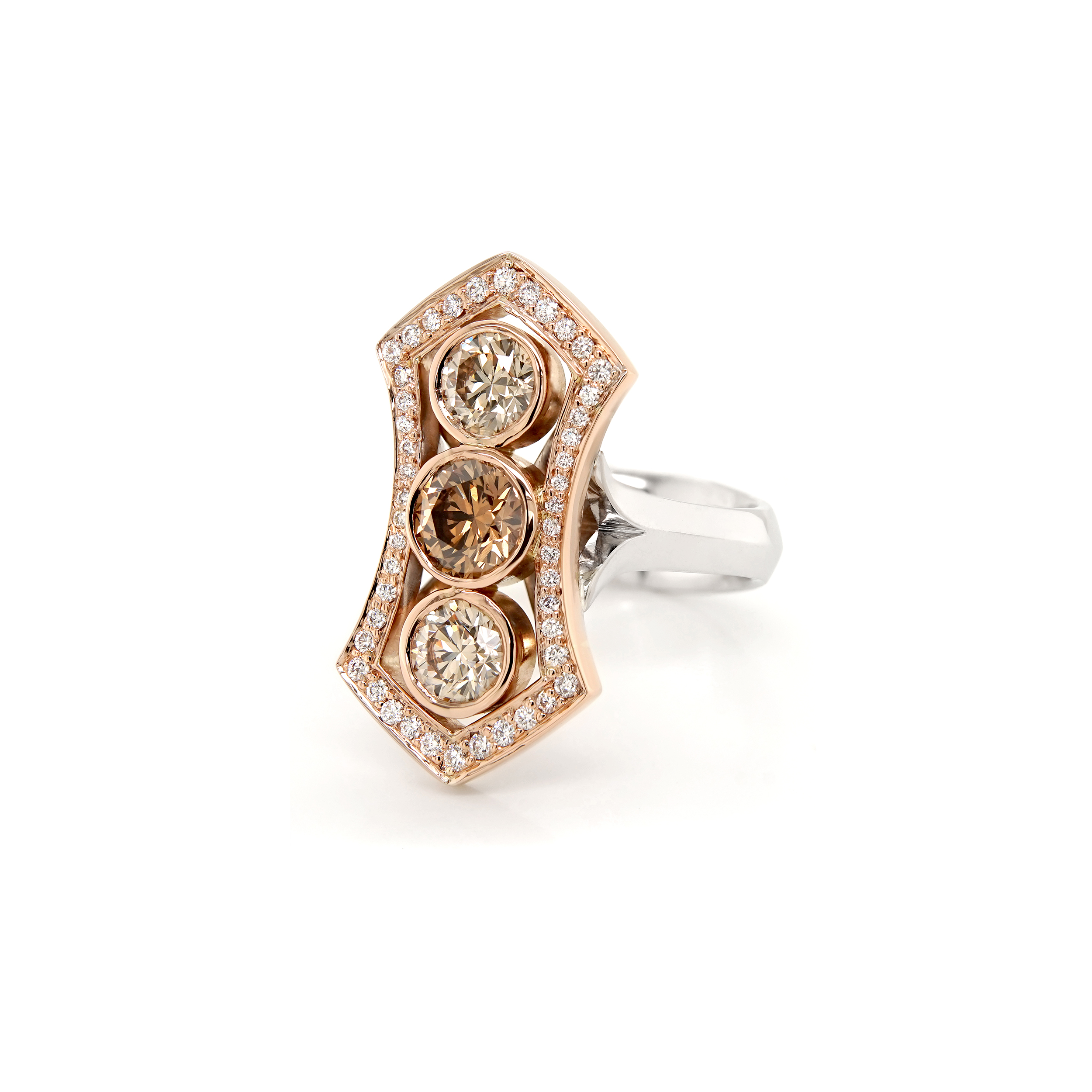 Art Deco Style Argyle Champagne Diamond Ring – $16,280.
Argyle Champagne Rough Diamond Stud Earrings – $5,860.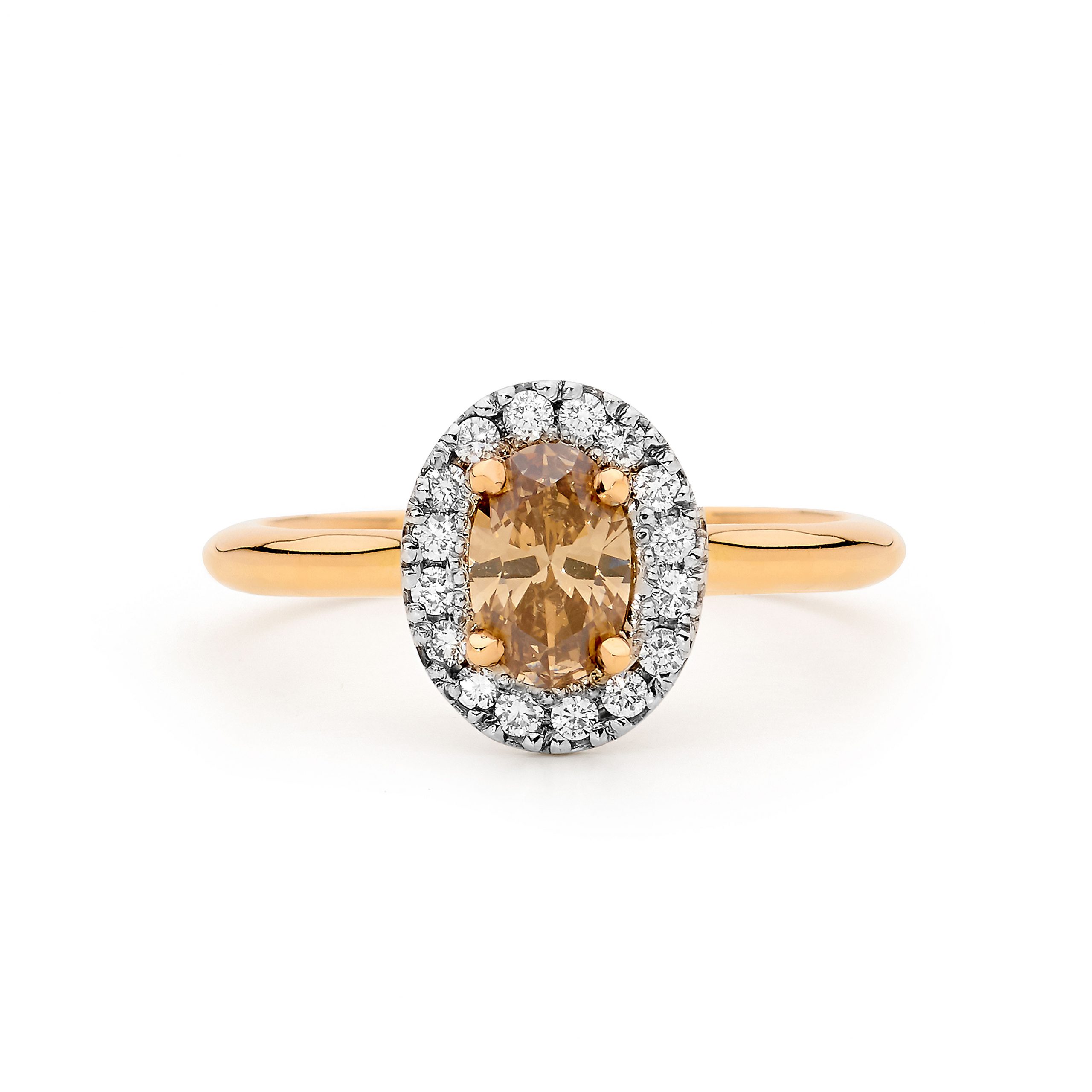 Oval Champagne Diamond Halo Ring – $4,850.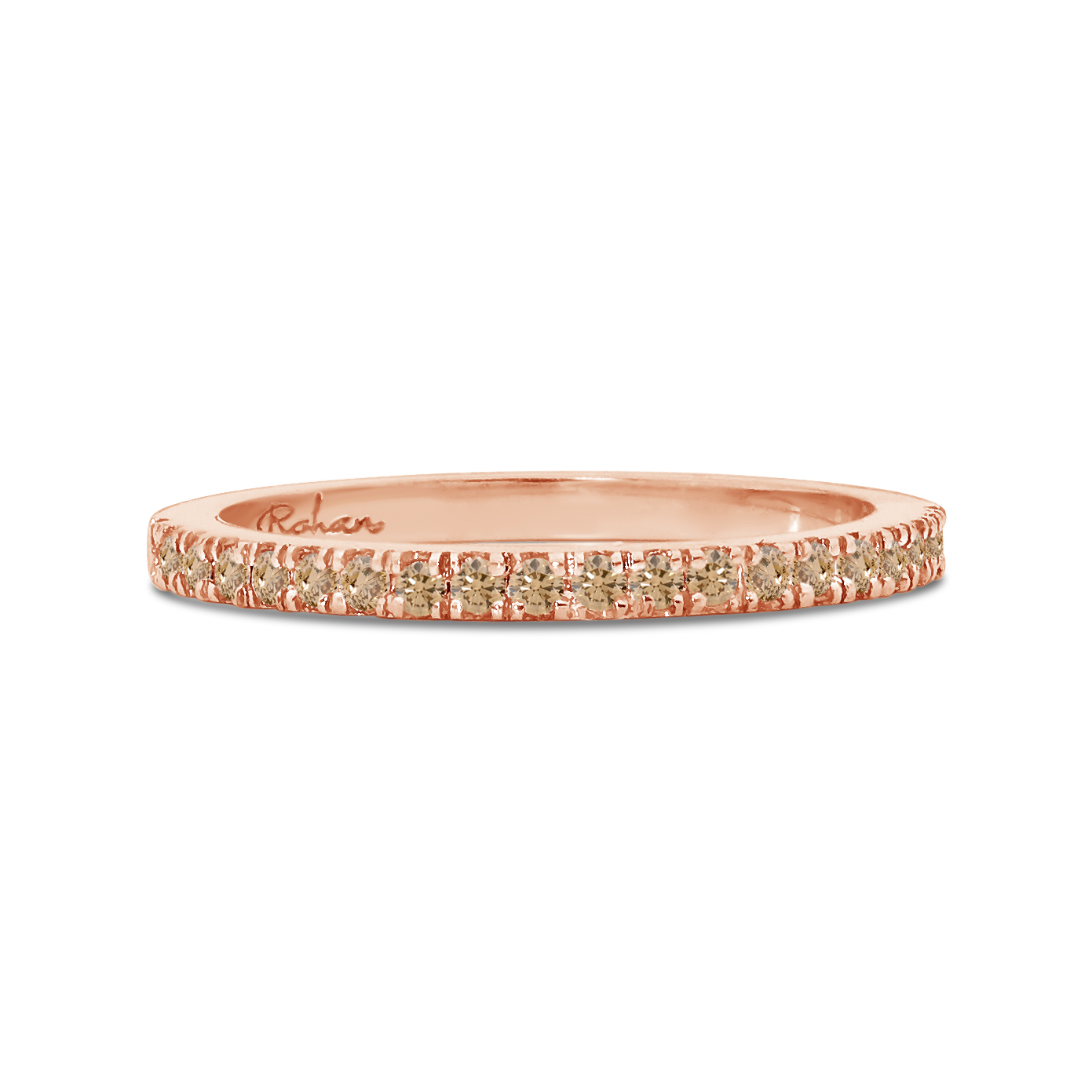 Rose Gold Champagne Diamond Band – $1,690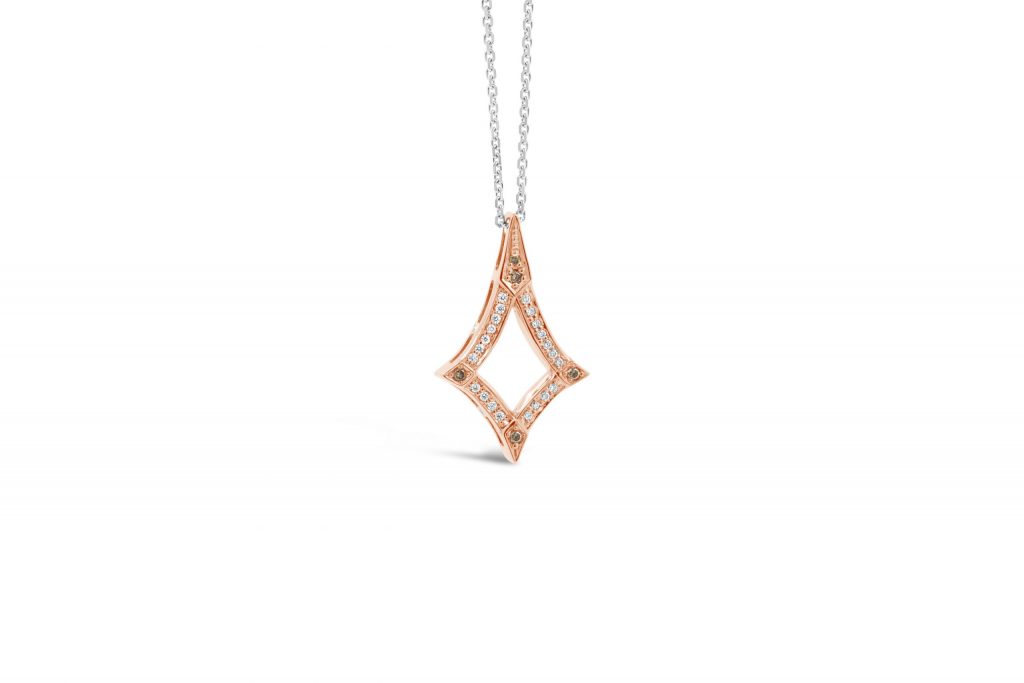 Kite Pendant – $2,800.
View more designs here.