Sapphires - September's Birthstone
15 September 2019
It's no surprise we have a strong passion for sapphires. From all shades of blue, to green, purple, pink, yellow, orange and peachy padparadscha, the combinations of sapphire colours are endless.
Throughout time, sapphires have been used to symbolise nobility and faithfulness. Today, the sapphire encapsulates the essence of both royalty and romance, inspired by Princess Diana, Duchess of Cambridge, Elizabeth Hurley, Penelope Cruz and Victoria Beckham choosing blue sapphire engagement rings.
While diamonds will always hold allure, coloured gemstones – particularly sapphires – are increasing in popularity. People are looking at coloured stones as a way to personalise their design and are falling in love with the array to choose from.
With their array of carat weights, colours and hues, we are particularly passionate about natural sapphires. Each is a unique and enduring gem that offers the perfect statement element in a Rohan Jewellers design.
From blue, to purple, pink, yellow, orange or green, the palette is almost endless – with the most rare being the delightful mix of orange and pink, known as the Padparadscha sapphire.
We are privileged to have access to some of the most revered sources of sapphires in the world, ensuring only the finest quality stones are featured in our bespoke jewellery designs.
Sapphires are our passion and with so many varieties available from all over the world, we can assist with sourcing and selecting the right one.
Three generations of sapphire rings. A befitting image from our client to celebrate the month of the sapphire and one that shares our passion for creating jewellery destined to become heirlooms.
An incredible oval sapphire enhanced by a white diamond halo set in rose gold. A classic design for the contemporary woman.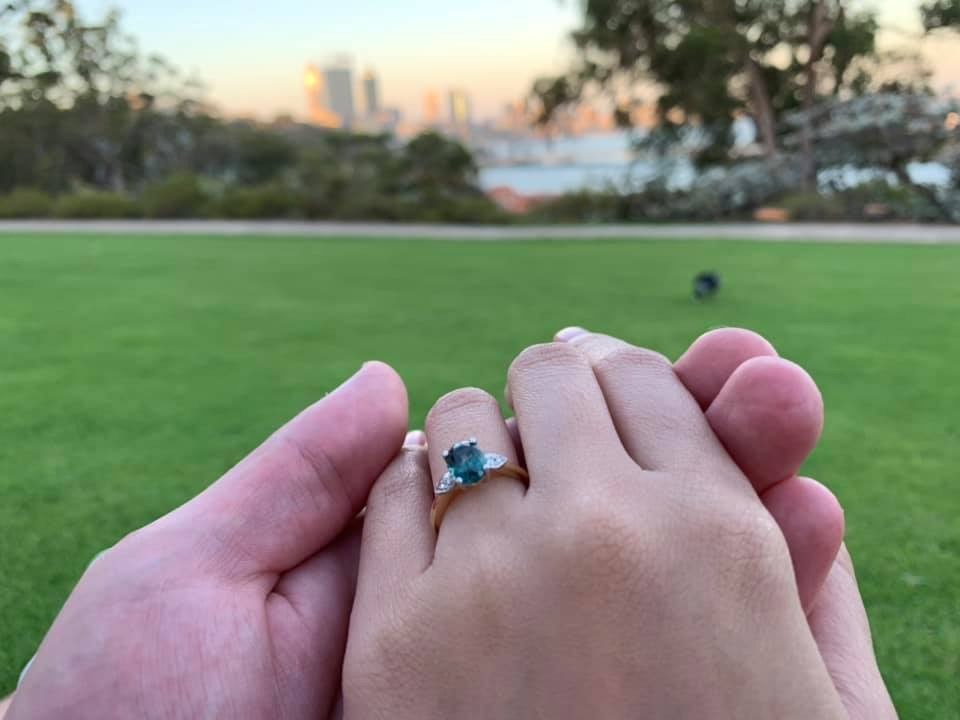 Striking on their own or paired with diamonds, green sapphires have gained tremendous attention recently. This ring features an oval cut Australian teal sapphire in a classic four claw setting.
Representing prosperity, fortune and nobility, yellow sapphires offer intense colour saturation and eye-clean clarity. This magnificent design showcases a 1.6ct oval vivid yellow sapphire wrapped in a frame of diamonds.
The joy of bespoke jewellery allows us to craft designs that are as individual and unique as the wearer — just like this statement ring featuring a cushion cut natural Ceylon vivid blue sapphire.
"Rohan and his team created this design from diamonds of a ring my mother-in-law left me. They worked closely with me on the design and when I saw my beautiful ring at the end I was overwhelmed – it far exceeded my expectations."
A design that reflects the bold and daring forms of the Art Deco period, this engagement ring centres an Australian sapphire surrounded by baguette and round brilliant cut diamonds.
The wondrous colours of the sapphire. Featuring an oval cut lilac sapphire paired with marquise white diamonds, our pendant makes a bold and stylish adornment.